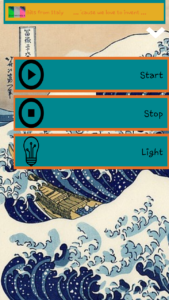 New update for the application to remotely control your Arduino board. The improvements of the app are as follow:
1. When you choose the icon to assign to the command buttons it appears temporarily to help in the selection. Some people gave us feedback: make the identification of the icons easier!
2. We have modified the title of the app that appears at the top of the screen: in this latest version that title disappears after a few seconds, leaving more room for buttons.
3. We have added different icons and some new wallpapers.

Update (or install) the Arduino Remote Control and let us know if you like it.
We remain available for advice or suggestions.
Below the to-do list for future versions:
– Implementation of the Bluetooth connection
– Management of the Arduino board sensors. So not only send commands but receiving sensors too.
– Ability to upload images to customize the background and button images
– Ability to customize the graphics of the application to adapt it to their own project / company
Total Page Visits: 1713 - Today Page Visits: 2